Outdoor Wall Mounted Linear LED Lighting IP65 Down and Up ILED-BH-045 A
045 A is a professional wall mounted led linear light for building and architecture lighitng, which has a tight waterproof sealing structure treatment to meet IP65 rated so that it can be used indoor and outdoor wall decorative lighting. Robust die cast aluminum body provides strong head sink,the luminiare can work longer life. Tempered glass as diffuser improves the lighting transmission, high protection to LED source as well. Top class buit-in driver and high brightness SMD LED keeps the wall linear light fixture working stable and super bright.
→ Easy installation
→ IP65

Item
ILED-BH-045 A
Input
220-240VAC
Lumen
100LM/W
CRI
CRI>80
Watts
12W
18W
30W
Size
L200xW80x50mm
L300xW80x50mm
L500xW80x50mm
IP Rated
IP65
CCT
3000K、4000K or 6000K
Color
White or Black
Luminescence
Glow down or up and down
Material
Aluminum Body and Tempered glass
Commonly used in residential spaces to provide ambient or accent lighting in bedrooms, living rooms, or hallways. These lights can also be employed in commercial environments such as hotels, restaurants, and offices to enhance the ambiance and add a touch of elegance. Additionally, they are frequently utilized in outdoor areas like patios, gardens, and pathways to illuminate and beautify the surroundings. With their energy-efficient nature and sleek design, wall-mounted LED wall lights offer a functional and stylish lighting solution for any space.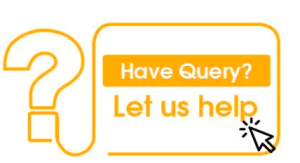 Feedback from the Clients Who Used
Can't find a suitable product?
All of our LED lighting solutions can be customised to your needs. We also offer free, no-obligation consultations, prototype development, sample testing and can assist with your development projects.
Simply call us on with your special requirements and our experts will gladly help you find the best solution for your project.
Helped 1000+ Customers Since 2012