Recessed LED Downlight 3CCT Emergency DALI Dimmable Commercial Lighting ILED-DL-A D5
3CCT LED Downlight is very slim with flat panel, uses LM80 LEDs LED source , and braned LED drivers with high lumen output.Have long life and high lumen output. The range is from 3 inch, 4 inch, 6 inch and 8 inch. They can be DALI,triac dimmable,0-10V dimmable and emergency.
→ High Lumen 100LM/W
→ LM80 LED
→ Aluminum Body
→ DALI,Triac,0-10V Dimmable
→ Emergency
→ 3CCT(3KK,6KK,4KK)

| | | | | |
| --- | --- | --- | --- | --- |
| Model | Watts | Lumen | Size | Cutout |
| ILED-DL3-A D5 | 10W | 1000LM | φ110x45mm | φ95-100mm |
| ILED-DL4-A D5 | 15W | 1500LM | Φ140x45mm | Φ120-130mm |
| ILED-DL6-A D5 | 20W | 2000LM | Φ190x45mm | Φ160-180mm |
| ILED-DL8-A D5 | 25W | 2500LM | Φ228x45mm | Φ200-210mm |
Input
220-240VAC/110-277VAC
LED Source
LM80 LED
Materials
Aluminum+PC
PF
>0.9
Watts
10W-25W
Lumen Effective
100LM/W
Color Temperature
3CCT(3KK,6KK,4KK)
CRI
>82
Electrical Classification
Class II
IP Rating
IP42 or IP54
Beam Angel
 120°
Body Color
White/Black
Warranty
3-5 years
Certifications
SAA CE ROHS
Functions
DALI,Emergency,Triac Dimmable,0-10V Dimmable
High-quality recessed LED downlights are commonly used in residential, commercial, and hospitality settings. They are ideal for providing general illumination in areas such as living rooms, bedrooms, kitchens, offices, lobbies, and hotel rooms. Recessed downlights offer a sleek and minimalist appearance, blending seamlessly into the ceiling while delivering efficient and uniform lighting. They can be used to highlight specific areas or objects, create ambient lighting, or provide task lighting. With their energy efficiency, long lifespan, and adjustable beam angles, high-quality recessed LED downlights offer a versatile and aesthetically pleasing lighting solution for a range of indoor spaces.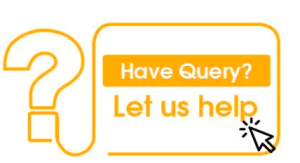 Feedback from the Clients Who Used
Can't find a suitable product?
All of our LED lighting solutions can be customised to your needs. We also offer free, no-obligation consultations, prototype development, sample testing and can assist with your development projects.
Simply call us on with your special requirements and our experts will gladly help you find the best solution for your project.
Helped 1000+ Customers Since 2012