Driveway In Ground LED Lights Round IP67 IP68 Stainless Steel Up Lighting
Driveway In Ground Lights is round IP67 42mm 52mm 62mm 12V 24V with 1W 3W Philips LED and robust 304 stainless steel body for garden burired ground lighitng. DC/AC 12V or 24V provides safey electrical. Directing, Up directing lighting makes it is the best decorative lighting for walkway, underground, embedded wall lighting.
→ Stainless Steel Body
→ IP67/IP68
→ 12/24VDC Safety

| | | | | |
| --- | --- | --- | --- | --- |
| Model | Wattage | Direction | Dimensions | Cuthole |
| ILED-IG1 | 1W | Up Directing | φ42mm | φ40mm |
| ILED-IG2 | 1W | Up Directing | φ52mm | φ46mm |
| ILED-IG3 | 1W-3W | Up Directing | φ62mm | Φ56mm |
| ILED-IG4 | 1W-3W | Up Directing | Φ75mm | Φ64mm |
Input
DC 12V / 24V

AC 12V / 24V

LED Source
High Power LED
Lumen Output
85-90LM/W
Beam Angel
30°
Materials
304 Stainless Steel + Tempered Glass
IP  Rating
IP67 or IP68
Color Temperature
2800-6500K/RED/GREEN/BLUE
Warranty
2 years
Certifications
CE,RoHS
LED in-ground lights are often used to highlight architectural features, sculptures, trees and pathways in outdoor spaces.
They can also be used to create dramatic lighting effects in gardens, parks and commercial landscapes.
Due to their sturdy construction and waterproof design, these lights are suitable for use in areas prone to moisture, rain, and even temporary flooding.
Their durability and resistance to harsh weather conditions make them an excellent choice for a long-lasting and reliable outdoor lighting solution.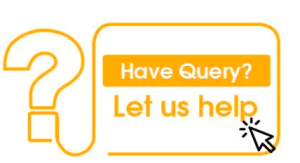 Feedback from the Clients Who Used
Can't find a suitable product?
All of our LED lighting solutions can be customised to your needs. We also offer free, no-obligation consultations, prototype development, sample testing and can assist with your development projects.
Simply call us on with your special requirements and our experts will gladly help you find the best solution for your project.
Helped 1000+ Customers Since 2012