Standby Sensor Waterproor LED Ceiling Light IP65 18W
The Round 330mm LED Bulkhead Light is a durable and efficient lighting solution designed for indoor and outdoor use with a standby dimmable motion sensor. It features an anti-UV PS diffuser, IP65 waterproof rating, and outside installation bracket for easy installation. The light provides uniform lighting without dark areas or spots, with customizable options such as motion sensors and emergency functions. Its high-quality LED driver and low blue light hazard rating make it safe and cost-effective to use. The light has passed safety certifications, including CE-EMC, CE-LVD, SAA, and ETL. With an IK08 rating and UL&TUV cables.
→ High Lumen Effective 110LM/W
→ Standby Motion Sensor
→ IP65 Waterproof
→ No Blue Light Hazard
→ Uninform and soft lighting

| | | | |
| --- | --- | --- | --- |
| Input | 220-240VAC/110-277VAC | LED Source | LumiLEDs LM80 |
| Watts | 18W | Lumen Effective | 110LM/W |
| Lumen Output | 1980LM | Size | φ330mm |
| Materials | ABS Housing Base+PS Diffuser | PF | >0.9 |
| Color Temperature | 2800-6500K | CRI | >82 |
| Electrical Classification | Class II | IP Rating | IP65 |
| Beam Angel | 120° | Body Color | White |
| Warranty | 3-5 years | Certifications | SAA CE ROHS |
1. Durable Design: The light has a strong ABS body, an anti-UV PS diffuser, and an oyster style. It is IP65 waterproof with a special sealed silicone ring, and it comes with an outside installation bracket that can fix the light without opening the diffuser. 2. Energy-Efficient: The light is Class II electric and has a high power factor of 0.95. It features a flicker-free LED driver from well-known brands like Osram, Lifud, BOKE, Tridonic, Philips, or VS. The light source has a super brightness SDCM <3 CRI 85 LumiLEDs LED source, which provides bright and efficient lighting with a power consumption of 18W and a luminous efficacy of 110LM/W. 3. Uniform Lighting: The light emits a bright and efficient light output of 1980 lumens, with a color temperature of 4000K that provides a neutral white light that is suitable for a range of applications. It provides uniform lighting without any dark areas or spots, thanks to its halo effective lighting and Zhaga Design LED module. 4. Customizable Options: The light is multifunctional and has a range of customizable lighting options that include motion sensors, standby motion sensors, emergency 3 hours 3W, DALI, 0-10V dimmable, Triac dimmable, and DALI emergency. 5. Safety Features: The light has an IK08 rating, which means that it is resistant to impact and vandalism. The light features UL&TUV cables and a 923 quick connector, making it easy and secure to install. The light has also passed CE-EMC, CE-LVD, SAA, and ETL certifications, ensuring that it meets or exceeds industry standards for safety and performance.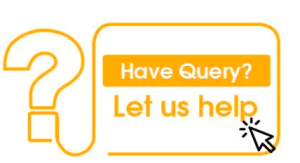 Feedback from the Clients Who Used
Can't find a suitable product?
All of our LED lighting solutions can be customised to your needs. We also offer free, no-obligation consultations, prototype development, sample testing and can assist with your development projects.
Simply call us on with your special requirements and our experts will gladly help you find the best solution for your project.
Helped 1000+ Customers Since 2012