Solar Road Studs Reflective Red Green Amber Cat Eye Stud on a Motorway Highway Slip
1. Installing inside the road to make sure it can be used in the center of the road. 2. Cast-Aluminum with polishing and painting to be antioxidant. 3. NI-MH battery 2 Years Warranty life. 4. Different led color ,one or two sided,flashing and constant optional. 5. Strong and thick Polycarbonate Material on the top to assure good load bearing ability(30 tones)
→ IP68,IK10
→ Strong Visibilty
→ Aluminum Body
→ Solar or 24VDC Safety
→ Load Bearing 30 Tons

| | | | |
| --- | --- | --- | --- |
| Size | Ф120*50(mm) | Material | Cast Aluminum |
| Solar panel | 2.5V/180MAH Monocrystalline silicon | Storge device | NI-MH 1.2V/600MAH |
| Duration time | 72hours for battery | Working modes | flashing(2Hz±20%)or constant |
| Led color | red/white/yellow/blue/green | LED | 3pcs/side φ10mm super brightness LED |
| Visibility | 1000m(approx) | Life | 2 years with battery |
| Working Temperature | -30℃~+70℃ | light intensity of beginning | less then 500Lux(can be adjusted as per request) |
| unit weight | 0.7KG | load bearing | 30 tones |
commonly used in a variety of transportation applications where enhanced visibility and guidance are necessary. These applications include roads, highways, expressways, tunnels, bridges, roundabouts, intersections, pedestrian crossings, bike lanes, parking lots, and private roads. Solar road stud lights provide clear visibility and act as a visual guide, improving safety for drivers, cyclists, and pedestrians, particularly in areas with limited lighting or during nighttime conditions. They serve as a durable and energy-efficient alternative to traditional reflective road markers, offering increased visibility and reducing the dependence on electrical infrastructure.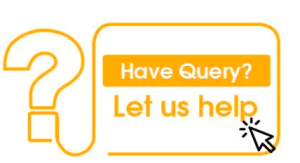 Feedback from the Clients Who Used
Can't find a suitable product?
All of our LED lighting solutions can be customised to your needs. We also offer free, no-obligation consultations, prototype development, sample testing and can assist with your development projects.
Simply call us on with your special requirements and our experts will gladly help you find the best solution for your project.
Helped 1000+ Customers Since 2012